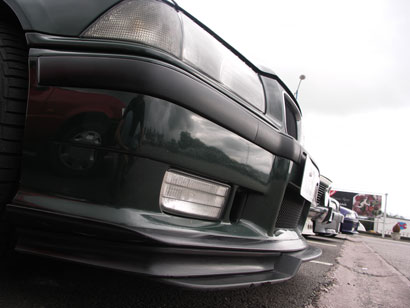 About the Register
Set up in February 2006, following the purchase of UK M3 GT 13/50, this register aims to record the details of as many of the remaining GTs as possible. Please feel free to eMail details of any car you've encountered - especially if it's yours!
M3 GT Register - Spotted
For Sale / Wanted
Oct 2016 - For sale :
Sep 2016 - M3 GT Individual For Sale
Jun 2016 - Wanted : Low mileage, cherished examples of the E36 M3 GT and Evo Individual. Top prices paid for a private collection. Please call or email Adam. 07909 680 911 / adam@jkws.co.uk
May 2016 - Wanted. OEM GT Strut Brace. Must be in good condition. Contact Ariel in Hungary on +36 30 365 5580.
Mar 2016 - Gurney Flap for sale. €500. p/n 51 71 2 265 764 3. Contact michaelspindeldreher@hotmail.com.
With E36 M3s becoming more scarce, the special edition cars are less frequently seen on the market. eBay.de remains a good hunting ground for parts.